Top 10 Sports News Today: Welcome to our comprehensive sports roundup. In this edition number 1, we cover the Ashes battle between England and Australia. Zimbabwe's quest for World Cup qualification. A high-profile transfer in the football world, disruptive protests during a cricket match. The potential changes in overseas leagues for retired Indian cricketers and the upcoming Diamond League meet. Additionally, we highlight the engaging verbal exchanges between Formula One driver and delve into the fascinating story of how a trip to Goa revived a chess maestro's career. Join us as we dive into these intriguing sports narratives that have captivated fans worldwide.
Top 10 Sports News Today in English
1. Ben Duckett's Resilience Spurs England's Fightback in Ashes Battle
England's Ben Duckett spearheaded a remarkable fightback on the second day of the second Ashes Test 2023 at Lord's. Displaying immense grit, Duckett notched up a well-earned half-century, guiding England from a shaky 119-5 to a more respectable 278-4 at stumps. This commendable recovery puts England in a trailing position of 138 runs after Australia's earlier formidable total of 416, courtesy of centuries by Steve Smith and Marnus Labuschagne.
2. Zimbabwe Edges Closer to World Cup Qualification with Victory against Oman
Zimbabwe is now very much close to qualifying for the ICC Cricket World Cup received a significant. This will boost with a hard-fought 14-run victory over Oman in the Qualifier tournament. The triumph propelled Zimbabwe into third place in the standings, with just two games remaining. According to the tournament rule, the top two teams will secure their spots in the prestigious ICC ODI World Cup 2023.
Erling Haaland Biography, Age, Height, Net Worth, Salary, Stats, Parents, Siblings, Girlfriend, House, Cars & Current Teams
3. Manchester United Secures Deal for Chelsea's Rising Star Mason Mount
In a sensational transfer development, Manchester United has reached an agreement to sign Chelsea's highly-rated midfielder, Mason Mount, for a staggering £69 million. Mason Mount is expected to complete his transfer to Old Trafford in the upcoming weeks. Having played a pivotal role for Chelsea since his breakthrough in 2019, Mount boasts an impressive resume, including triumphs in the Champions League, Europa League, and FA Cup.
Read Also
Lionel Messi Acting Debut: A Review Of His Role In Argentinian TV Series 'Los Protectores' , Premiered On Sunday, June 26, 2023
Ashes Test 2023: England Cricket Team Captain Ben Stokes Remains Firm On Ollie Robinson's Aggressive Style.
Kylian Mbappe Biography: Wiki Biography, Age 25, Wight, Girlfriend, Family, Net Worth & Affair, Best Player
4. Stop Oil Activists Disrupt Ashes Test at Lord's: Face Legal Consequences
The tranquility of the second Ashes Test 2023 at Lord's was shattered as three protesters, affiliated with the climate change group Just Stop Oil, interrupted play by storming onto the pitch and securing themselves to the stumps. Following their disruptive act, the individuals were apprehended and subsequently charged with causing a public nuisance, exemplifying the repercussions of their actions.
5. BCCI Contemplates Cooling Off Period for Retired Indian Cricketers Joining Overseas Leagues
The BCCI is considering introducing a cooling-off period for retiring Indian cricketers before they can join overseas leagues. The move is aimed at preventing players from quitting the national team to play in lucrative T20 leagues.
6. Neeraj Chopra and Murali Sreeshankar Aim for Podium Finishes at Diamond League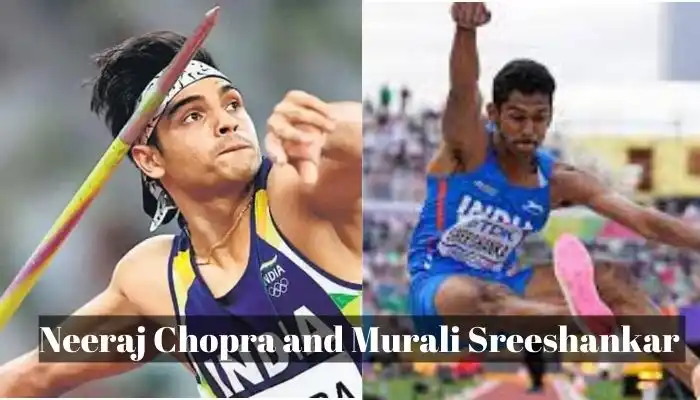 Indian athletes Neeraj Chopra and Murali Sreeshankar are set to make their mark at the Diamond League meet in Stockholm on June 30. Chopra, the defending champion in the javelin throw, and Sreeshankar, the current world leader in the long jump, are both eyeing podium finishes in their respective events. With their outstanding performances, they have a promising chance to achieve their goals on the prestigious Diamond League circuit.
7. Max Verstappen Counters Lewis Hamilton's Claims of Red Bull Domination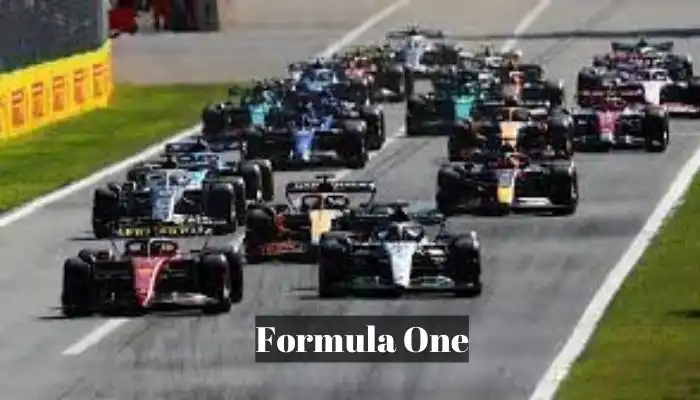 Lewis Hamilton's accusation of Red Bull's dominance in Formula One. Max Verstappen has responded by dismissing Hamilton's remarks as mere bitterness over losing the championship to him last year. Verstappen urged Hamilton to focus on his own team and clarified that Red Bull is not dominating the sport, suggesting that other teams are simply falling short of their performance levels.
8. Goa Trip Revives Levon Aronian's Chess Career
In 2002, Levon Aronian found himself in a slump in his chess career after suffering a defeat in the Candidates Tournament. Everything changed when he go on a trip to Goa to participate in a chess competition. Aronian won the tournament. After this is trying to start his career again. He wants to become one of the world's top chess players.
9. Virender Sehwag's Unique 'Triple Ton Bats' Delight Fans
Cricket icon Virender Sehwag recently took to Twitter to showcase his extraordinary 'triple ton bats.' Crafted from three different types of wood, these special bats are designed to assist Sehwag in scoring massive centuries. The tweet featuring the picture of the unique bats has gone viral, leaving fans in awe of Sehwag's ingenuity and talent.
10. Legends Unite: Sachin Tendulkar Meets Brian Lara, social media Buzz
Two Cricket legends Sachin Tendulkar and Brian Lara recently met. The iconic duo's photograph together swiftly captured the attention of social media, sparking immense excitement among fans who were left awe-struck by the meeting of these legendary cricketers.
Author Profile

I am a computer science trainer, motivator, blogger, and sports enthusiast. Apart from academic activities, I'm a very passionate reader and writer on various subjects like technology, Sports, and finance.