Shah Rukh Khan's Dual Role in Jawan: Jawan, which translates to "Soldier," is the much-anticipated 2023 Indian Hindi-language action thriller film that has taken Bollywood by storm. Directed by the acclaimed Atlee in his first Hindi film venture, this movie promises to be a rollercoaster of emotions and adrenaline. Produced by none other than Gauri Khan and Gaurav Verma under the banner of Red Chillies Entertainment, Jawan boasts a stellar cast and a gripping plot that will keep you on the edge of your seat. Let's look into the details of this cinematic masterpiece.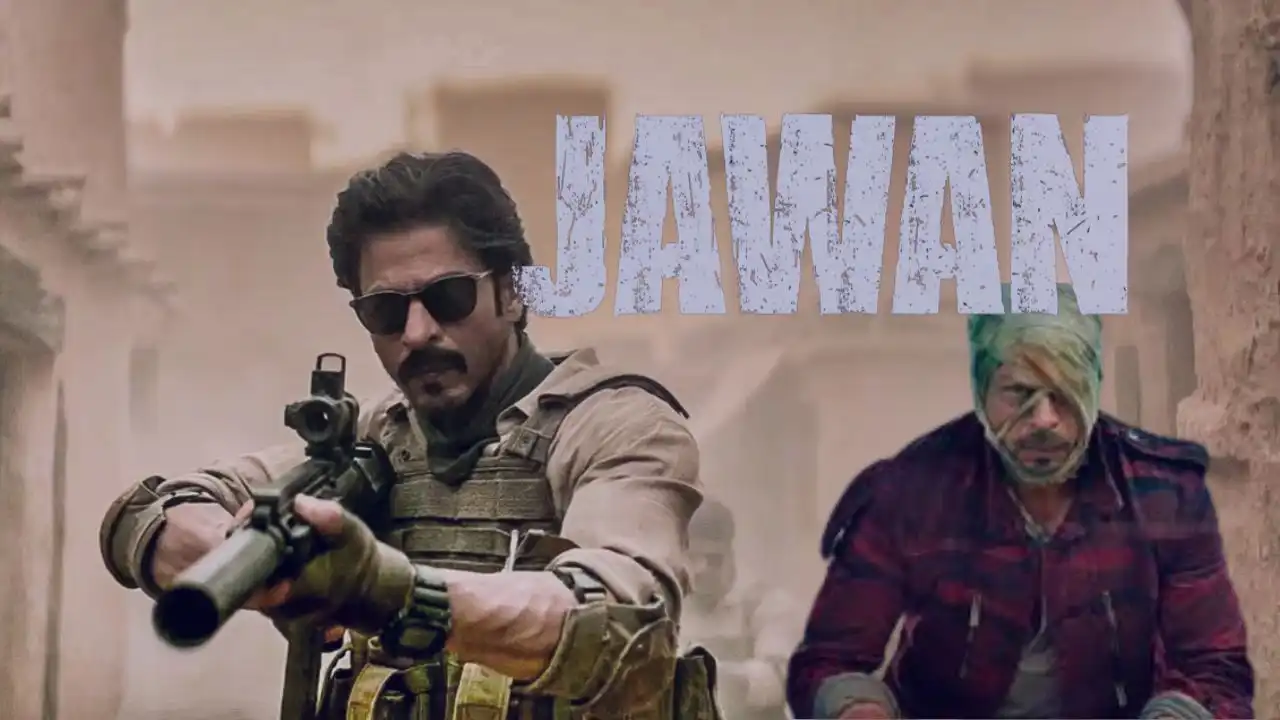 The Star-Studded Jawan Cast:
Shah Rukh Khan
Nayanthara
Vijay Sethupathi
Deepika Padukone (in a special appearance)
Priyamani
Sanya Malhotra
Filming Locations and Crew
Principal photography for Jawan commenced in September 2021, spanning multiple iconic locations across India, including Pune, Mumbai, Hyderabad, Chennai, Rajasthan, and Aurangabad. The film's visual magic is by cinematographer G. K. Vishnu, while the editing prowess of Ruben ensures a seamless narrative. The soundtrack and background music are composed by Anirudh Ravichander.
Notable Highlights
Simultaneous Shooting: Some scenes were re-shot for the Tamil version of the film, enhancing its appeal to a broader audience.
Release Date Delay: Originally planned for a June 2, 2023 release, the film's release was postponed briefly to ensure impeccable post-production quality.
Grand Theatrical Release: Jawan premiered on September 7, 2023, in standard, IMAX, 4DX, and other premium formats, coinciding with Janmashtami.
Read also: Top Opening Days Bollywood Movies In 2023, Best Opening
Critical Acclaim and Box Office Success
Jawan achieved a great deal of critical acclaim, receiving praise for its outstanding acting, compelling narrative, action scenes, and mesmerizing music. Particularly, the movie broke box office records, including those that Shah Rukh Khan's Pathaan, which came out in 2023, had previously held.
With a staggering gross of over ₹907 crore (US$110 million), it proudly claimed its spot as the second highest-grossing Indian film of 2023 and the seventh highest-grossing Indian film ever.
Plot Overview
The main character of "Jawan" is Azad, the warden of a Mumbai prison for women, who leads a group of six prisoners in a daring metro hijacking.
Their demand: ₹40,000 crores in exchange for the passengers' lives. This captivating narrative unveils a series of intense events, including:
Global arms dealer Kalee Gaikwad's involvement
Azad's noble intentions of helping impoverished farmers
Kidnappings, escapes, and thrilling encounters
A mysterious doppelgänger, Vikram Rathore
A flashback to Captain Vikram Rathore's heroic past
A quest for justice, truth, and redemption
Conclusion: Shah Rukh Khan Dual Role in Jawan
Jawan is more than just a movie; it's a profoundly moving experience that will make you feel both happy and thoughtful. It has written a particular place in the hearts of fans everywhere because of its strong performances, engaging plot, and cinematic brilliance. Don't miss the chance to witness this cinematic marvel that has set new benchmarks in Indian cinema.
FAQs (Frequently Asked Questions)
Who is the director of Jawan?
Jawan is directed by Atlee, marking his first Hindi film.
When was Jawan originally scheduled for release?
The film was initially planned for release on June 2, 2023, but the date was postponed briefly for post-production work.
What records did Jawan break at the box office?
Jawan set several opening weekend and first-week records for a Hindi film, surpassing those set by Shah Rukh Khan's previous release, Pathaan. It emerged as the second-highest-grossing Indian film of 2023 and the seventh-highest-grossing Indian film overall.
What is the plot of Jawan?
Jawan follows the story of Azad, a jailer who hijacks a Mumbai Metro train, holding inmates hostage and demanding a massive sum of money to support impoverished farmers. The plot with a series of twists and turns, ultimately leading to themes of redemption and justice.
How can I watch Jawan?
Jawan was theatrically released in standard, IMAX, 4DX, and other premium formats. You can check your local theaters for screening details or look out for digital streaming platforms in the future.
Author Profile

I am a computer science trainer, motivator, blogger, and sports enthusiast. Apart from academic activities, I'm a very passionate reader and writer on various subjects like technology, Sports, and finance.