Shah Rukh Khan Jawan: Lights, camera, and record-breaking action! Shah Rukh Khan, Nayanthara, and Vijay Sethupathi starrer "Jawan" has burst onto the scene with a bang, leaving the box office in awe. With a bigger and better bang than before, Shah Rukh Khan has returned. The most recent big-budget movie from Shah Rukh Khan, "Jawan," starred Nayanthara and Vijay Sethupathi. Shah Rukh Khan has once again demonstrated why he is the uncontested box office king. MySportsblogg review on Javan
Shah Rukh Khan Jawan Strikes Gold Again
Shah Rukh Khan, Bollywood's beloved Badshah, has once again proven that he's the undisputed champion of the box office. With "Jawan," a massy-actioner that had fans buzzing with excitement, he shattered not one, not two, but five significant records on its very first day!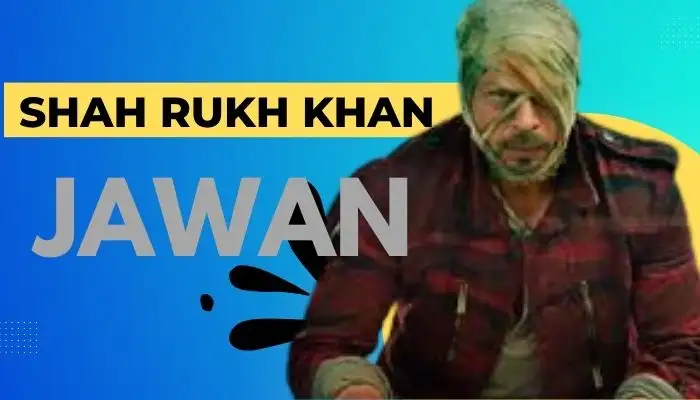 Massive Opening: The film registered humongous numbers in advance bookings, taking a historic opening and setting the box office on fire.
Biggest Bollywood Opener Ever: "Jawan" raked in a staggering Rs 65-70 crore on its first day, surpassing Shah Rukh Khan's previous blockbuster "Pathaan" (Rs 57 crore) and securing its place as the biggest Bollywood opener of all time.
2023's Top Opener: 2023 is shaping up to be a golden period for Bollywood, and "Jawan" is leading the way by dethroning "Pathaan" and claiming the title of the biggest opener of the year.
India's 100 Crore Club: In all its versions, "Jawan" amassed over Rs 80 crore (net) on its opening day, catapulting it into the coveted 100 crore opening club in India.
Global Box Office Domination: "Jawan" didn't stop at just the Indian box office; it stormed the global stage by grossing over Rs 150 crore on its first day. International circuits couldn't resist the allure of this mega-budget movie, and we anticipate the momentum to keep rolling through the weekend.
Read also: Satyaprem Ki Katha: A Love Story with a Social Message, 2023 Indian Hindi-movie
Jawan Movie Collection Day 5
Jawan Movie Worldwide Collection has earned more than 350 crores.
Jawan Box Office Collection Day 3
| Day wise | Amount (in Crores) |
| --- | --- |
| Day 1 Collection | Rs 74.50 |
| Opening Day Collection (Hindi) | Rs 129.06 |
| Day 3 Collection (Hindi) | Rs 74.50 |
| Day 3 Occupancy (Hindi) | 62.85% |
| Total India Collection (All Languages) | Rs 202.73 |
| International Collection | Rs 350.00 |
A Star-Studded Affair
Directed by Atlee, the genius behind hits like "Theri," "Bigil," and "Mersal," "Jawan" boasts an ensemble cast that includes Nayanthara, Vijay Sethupathi, Sanjay Dutt, Sunil Grover, Ridhi Dogra, Sanya Malhotra, Priyamani, and even a cameo by Deepika Padukone. With such a stellar lineup, it's no wonder the film is setting new records left and right!
Jawan Movie Cast
Shah Rukh Khan
Nayantara
Vijay Sethupathi
Sanya Malhotra
Priya mani
Riddhi Dogra
Sunil Grover
conclusion
Directed by the maestro Atlee of "Theri," "Bigil," and "Mersal" fame, "Jawan" is not just a film; it's a cinematic spectacle. It's no surprise that this film is breaking box office records given its stellar cast, which also features Nayanthara, Vijay Sethupathi, Sanjay Dutt, Sunil Grover, Ridhi Dogra, Sanya Malhotra, Priyamani, and a brief appearance by Deepika Padukone.
Author Profile

I am a computer science trainer, motivator, blogger, and sports enthusiast. Apart from academic activities, I'm a very passionate reader and writer on various subjects like technology, Sports, and finance.