Asia Cup and World Cup: As the cricketing world gears up for an exhilarating double-header – the Asia Cup 2023 followed by the much-anticipated World Cup 2023 – all eyes are on the Indian cricket team. The Men in Blue are set to clash with Pakistan in the Asia Cup opener on September 2, sparking the excitement that accompanies every India-Pakistan encounter. Following the Asian skirmish, the Indian team will then march onto their home turf for the World Cup, a monumental event that holds even greater significance as it marks a decade since their last ICC trophy. According to former Indian captain Sourav Ganguly, the two Indian stars Rohit Sharma and Virat Kohli would be key players in the Asia Cup and World Cup.
Sourav Ganguly Names India's Two Key Players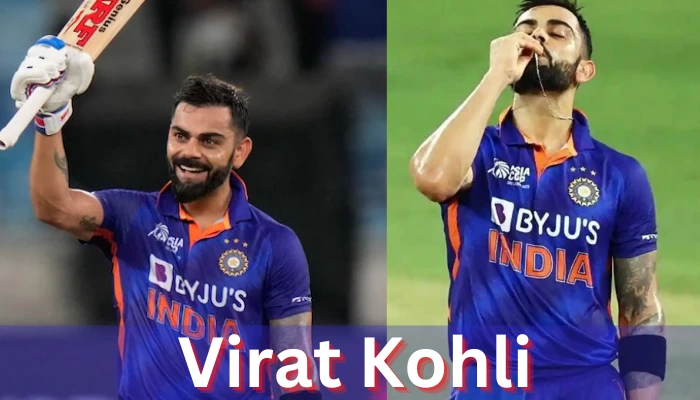 In an engaging tête-à-tête with Revsportz, the ever-articulate Sourav Ganguly spilled the beans on his picks for India's trump cards. With his current form, Virat Kohli would undoubtedly spearhead India's batting in either the Asia Cup or the World Cup. Ganguly's faith in Kohli's prowess is unshakeable, and he passionately backed this belief with a reminder of Rohit Sharma's astounding performance during the 2019 ODI World Cup.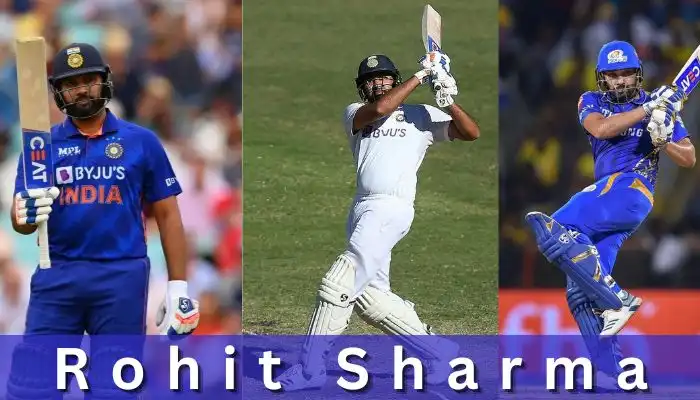 He's (Virat Kohli) playing very well, there is no question about it. He will be India's strength, key player, along with Rohit Sharma. Rohit's form will be equally important. Last World Cup (2019) he got five hundreds, that's unbelievable performance

Ganguly emphasized on RevSportz
Read also: Rohit Sharma Biography: The Rise of the Hitman, Wiki, Age, Height, Weight, Girlfriend, Family, Net Worth, Affair
Moreover, Ganguly donned his cricketing soothsayer hat, predicting that this ODI World Cup could very well be Rohit Sharma's swansong as captain. Despite his potential to continue leading in the T20 format, Ganguly posited that the 50-over game might bid adieu to Sharma over the next four years.
And probably this is his first and last World Cup as captain, he might still do it in the T20 World Cup but for the ODI event, there is still four years and I don't think he'll be playing in another few years. Everyone will be important, and I hope they stand up and perform

Sourav Ganguly
FAQ: Asia Cup and World Cup
Who did Sourav Ganguly name as India's key players for the Asia Cup and World Cup?
Sourav Ganguly pointed to the formidable pair of Virat Kohli and Rohit Sharma as India's key players for both the Asia Cup and World Cup.
What remarkable achievement of Rohit Sharma did Sourav Ganguly highlight?
Ganguly emphasized Rohit Sharma's exceptional feat of scoring five centuries during the 2019 ODI World Cup.
What did Ganguly predict about Rohit Sharma's future as captain in ODIs?
Ganguly predicted that the ongoing ODI World Cup might mark Rohit Sharma's inaugural and final stint as captain in the format, hinting at the possibility of him continuing as captain in T20s instead.
Conclusion
As cricket fervor hits a crescendo, the anticipation is palpable. Sourav Ganguly's insights have illuminated the path ahead, pinpointing the torchbearers of India's cricketing aspirations—Virat Kohli and Rohit Sharma. With the duo's skill, experience, and Ganguly's endorsement, the Men in Blue seem poised to make their mark in the Asia Cup and set the stage ablaze in the World Cup.
Author Profile

I am a computer science trainer, motivator, blogger, and sports enthusiast. Apart from academic activities, I'm a very passionate reader and writer on various subjects like technology, Sports, and finance.