Lionel Messi Scores Fastest Goal: The Argentina star Lionel Messi scored the fastest goal of his career. He scored a goal in just 79 seconds of play against Australia Beijing on Thursday evening. Argentina won the match against Australia by 2-0.
Dominant Start: Messi Shines Early Lionel Messi Scores Fastest Goal
Messi capitalized on a defensive lapse of Australia and scored his career-fastest goal in just 79 seconds. This act of his brilliance made 50000 fans thrilled.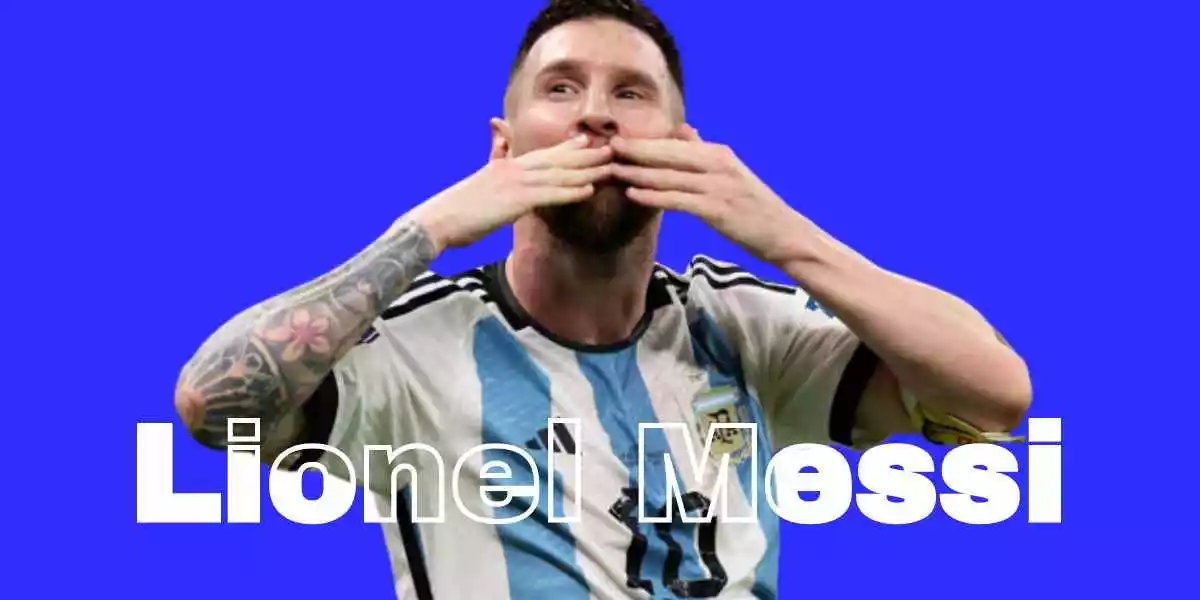 Missed Opportunities and Resilient Australia
Despite Messi's rapid goal, Australia managed to weather the early storm and came close to equalizing when Mitchell Duke's close-range shot forced Argentina goalkeeper Emiliano Martinez to make an excellent save, tipping the ball onto the post. Messi and his teammate, Angel di Maria, also tested Australia's goalkeeper, Mat Ryan, with powerful shots early in the second half.
German Pezzella Secures the Win
The second goal of Argentina goals was scored by German Pezzella in the 68th minute.
Read also:
Lionel Andres Messi's Biography
Erling Haaland Biography, Age, Height, Net Worth, Salary, Stats, Parents, Siblings, Girlfriend, House, Cars & Current Teams
Karim Benzema Biography, Net worth 2023, Wiki, Bio, Controversy, Family, Awards, Master of Goal
Cristiano Ronaldo Net Worth in 2023: Wiki, BIO, Salary, Age, Retirement, Wife, Children, Stats and Endorsements
Messi's Popularity in China
Lionel Messi enjoys immense popularity in China, a country passionate about football, despite their national team's underperformance and the challenges faced by their domestic league. The anticipation and excitement surrounding Messi were palpable throughout the match. Every touch by Messi was met with roaring cheers from the crowd, reaching a crescendo when he scored the early goal that set the pace for the game.
Dedicated Fans and Unforgettable Moments
Thousands of fans gathered at Beijing's newly renovated Workers' Stadium, enduring scorching temperatures nearing 40 degrees Celsius, to witness the match. Decked in replica shirts bearing Messi's name, some supporters adorned their faces with blue-and-white paint and waved miniature Argentina flags, creating a vibrant and colorful atmosphere. The dedication of these fans, their love for the sport, and their admiration for Messi were evident throughout the event.
The Enthusiasm of Young Fans
The excitement reached its peak when a young fan wearing an Argentina shirt invaded the pitch during the second half and briefly embraced Messi before being swiftly escorted away by security guards. This heartwarming moment exemplified the strong connection between Messi and his devoted followers.
Looking Ahead and Messi's Future
While Lionel Messi has generally maintained a low profile, he recently confirmed that the 2022 World Cup would likely be his last international tournament. His announcement, along with his impending move to MLS side Inter Miami after his two-year contract with Paris Saint-Germain, further fueled the local excitement surrounding the Argentine legend. The anticipation and buzz surrounding Messi's future endeavors grew as the highly anticipated match drew closer.
Recalling Past Glory: World Cup Success
Thursday's match served as a reminiscent encounter, harking back to the last-16 clash between Argentina and Australia during the previous winter's World Cup in Qatar. In that memorable match, Messi showcased his skills by scoring a goal and causing havoc in the Australian defense, ultimately helping Argentina secure a 2-1 victory.
Asian Tour Continues
Argentina's Asian tour will conclude on Monday when they face Indonesia in another friendly match in Jakarta. As the South American giants continue their journey, their recent triumph over Australia adds to their momentum and confidence as they aim for continued success.
Conclusion
Lionel Messi's rapid goal and Argentina's resounding victory against Australia showcased the team's strength and Messi's exceptional talent. The match served as a testament to Messi's popularity and the unwavering support of his fans in China. As Messi looks to the future, football enthusiasts eagerly anticipate witnessing his final performances in international tournaments and following his illustrious career beyond the World Cup.
Author Profile

I am a computer science trainer, motivator, blogger, and sports enthusiast. Apart from academic activities, I'm a very passionate reader and writer on various subjects like technology, Sports, and finance.