Euro 2024 Qualifiers: In the thrilling world of Euro 2024 Qualifying, the Netherlands recently found themselves in a nail-biting showdown with the Republic of Ireland.
The Early Drama
The stage was set in Dublin, and it didn't take long for the drama to unfold. Just four minutes into the game, Virgil van Dijk's handball resulted in a penalty for Ireland, expertly converted by Adam Idah. Liverpool's Cody Gakpo quickly leveled the score with a penalty of his own, setting the stage for an electrifying showdown.
Wout Weghorst Heroics
As the match progressed, Ronald Koeman made a tactical masterstroke by introducing Wout Weghorst during halftime. Weghorst, on loan at Hoffenheim from Burnley, had already showcased his scoring prowess against Greece. Despite starting on the bench, he displayed no signs of sulking. Weghorst of Netherlands scored a goal in the 56th minute and their score reached 2-1.
Read also: Kylian Mbappe Biography: Wiki Biography, Age 25, Wight, Girlfriend, Family, Net Worth & Affair, Best Player
Group B Standings: Euro 2024 Qualifiers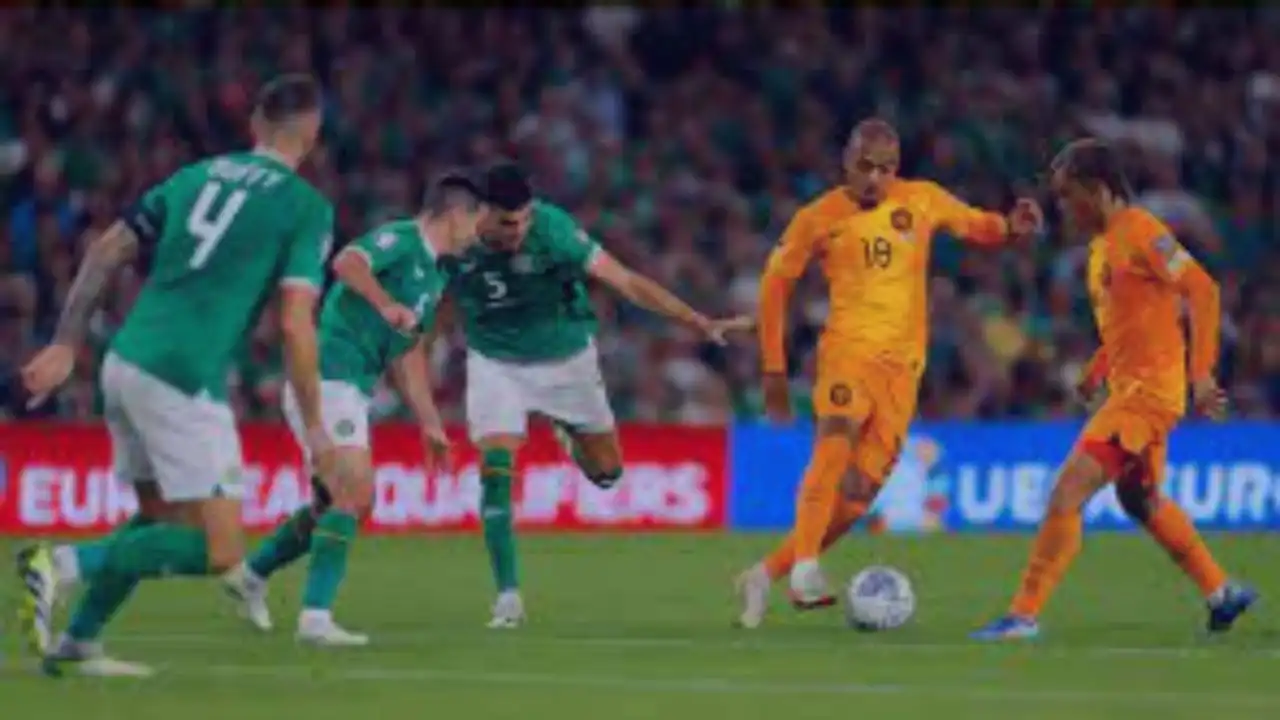 With this thrilling win, the Netherlands now stands second in Group B, just six points behind the leaders, France. They also have a game in hand, putting them in a favorable position to qualify for Euro 2024 in Germany. It is very difficult for Ireland to qualify for the Euro 2024 championship.
Netherlands: Second place, eyeing Euro 2024
Greece: Tied in points with the Dutch
Ireland: Six points adrift and in need of a miracle
Read also: Emiliano Martinez Biography Wiki, Net Worth, Parents, Career, Profession, Earning, Relationship, Golden Glove Award Best Goalkeeper 2022
A Glimmer of Hope for Ireland
Despite the tough road ahead, Ireland's manager, Stephen Kenny, remains hopeful. He mentioned, "There's still a chance." However, their qualification prospects are looking dim, and fans were left reminiscing about their historic victory over the Dutch 22 years ago.
Conclusion
In the unpredictable world of football, heroes can emerge from unexpected places. Wout Weghorst's heroics off the bench have propelled the Netherlands closer to Euro 2024 qualification, while Ireland faces an uncertain future. As the qualifying campaign continues, one thing is for sure: we can expect more excitement and surprises on the road to Euro 2024
Author Profile

I am a computer science trainer, motivator, blogger, and sports enthusiast. Apart from academic activities, I'm a very passionate reader and writer on various subjects like technology, Sports, and finance.