ENG vs AUS 3rd Ashes Test: In the third Ashes Test at Headingley, England defeats Australia by three wickets. Harry Brook shines with an impressive innings of 75, supported by Chris Woakes and Mark Wood. The win keeps the five-match Ashes series alive, with Australia leading 2-1.
ENG vs AUS 3rd Ashes Test: Harry Brook stars
Playing his 10th Test match, Harry Brook scores a crucial 75 off 93 balls, including nine fours.
Brook's innings set the foundation for England's chase and turns the match in their favor.
Brook's partnership with Chris Woakes (32 not out) adds 59 runs for the seventh wicket, shaping the thrilling finish.
Read also:Harry Brook Biography (Wiki), Age, Height, Career, Family, Girl Friend, IPL Debut & Net Worth 2023, Best Batsman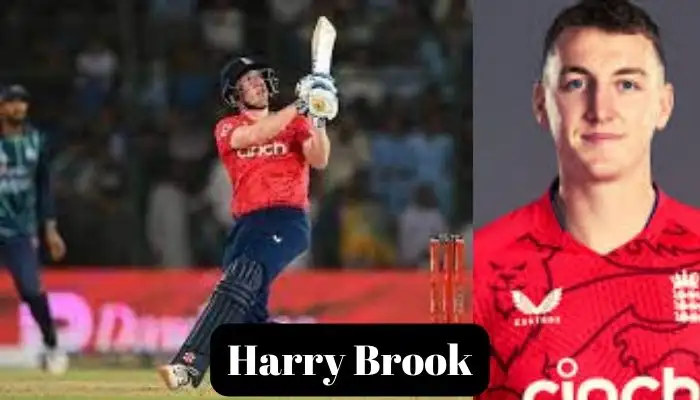 Read also: Rinku Singh Set for India T20I Squad in Ireland, Regarded Best Finisher
Nerve-Wracking Finish
England's target is set at 251, with the team at 230-7 after Brook's dismissal. Chris Woakes and Mark Wood (16 not out) display resilience and hold on until the winning moment. Woakes hits the winning boundary against Mitchell Starc in the late afternoon session, securing victory for England.
Read also: Jonny Bairstow run-out creates controversy: Ashes 2023
Ashes Series Update
The victory keeps Australia's 2-1 series advantage over England in the Ashes.
The fourth test is scheduled to take place at Old Trafford, starting on July 19.
Echos of a Memorable Past
The thrilling victory at Headingley brings back memories of England's famous Ben Stokes-inspired win four years ago. England's lunchtime position of 153-4, with 98 runs to win, mirrors the dramatic nature of the previous Headingley triumph. The Ashes series' back-and-forth dynamic heightens the excitement and expectation for upcoming games.
Conclusion
In the 3rd Ashes 2023 Test on Sunday at Headingley, England defeated Australia by three wickets to maintain the five-match Ashes series.
Prior to the recalled team of Chris Woakes and Mark Wood completing the victory, Harry Brook hit an amazing 75.
England finished with a score of 254-7 thanks to the tenacity of Woakes and Wood (16 not out), with Woakes scoring the decisive boundary against Starc late in the afternoon session.
With the fourth test beginning at Old Trafford on July 19, Australia leads 2-1.
On the fourth day, Brook and Woakes shared a game-changing 59-run partnership for the seventh wicket. Against Starc, Woakes scored the winning run late in the afternoon session. Australia's Mitchell Starc finished with 5-78. The thrilling victory was the most recent chapter in an outstanding Ashes series that rightly continued.
Author Profile

I am a computer science trainer, motivator, blogger, and sports enthusiast. Apart from academic activities, I'm a very passionate reader and writer on various subjects like technology, Sports, and finance.