US Open 2023: In a match smoother than a freshly waxed tennis court, Novak Djokovic defeated Croatia's Borna Gojo with ease. The Serbian sensation showed Gojo the exit in straight sets on Sunday night, securing his spot in the quarterfinals of the US Open. It was a performance so polished, that even his racket probably gave him a high-five!
Djokovic's Smooth Sailing to the Quarterfinals: US Open 2023
On Sunday, Novak Djokovic easily defeated Borna Gojo of Croatia in straight sets to get to the US Open semifinals.
Novak Djokovic defeated qualifier Borna Gojo 6-2, 7-5, 6-4 without having to deal with any difficulties.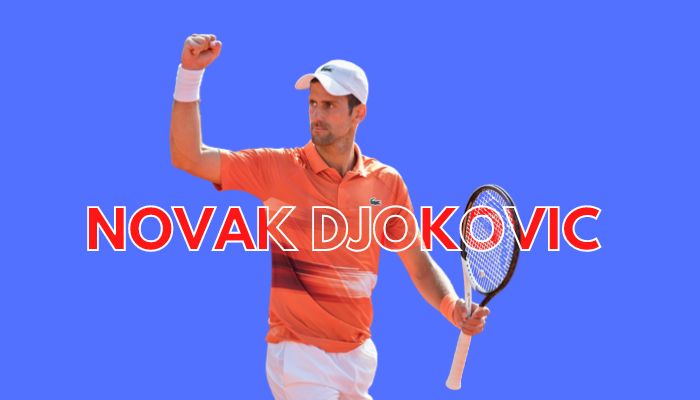 "Just glad to get through in straight sets," said Djokovic, sporting a grin as wide as the net. With this win, he's not only headed to the quarterfinals but also set to snatch the throne from Carlos Alcaraz and become the new No. 1 in the ATP rankings next week.
Djokovic dominated Gojo's service games, winning five out of 15 while only giving up one of his own. It's like he had a "Return of Serve" force field!
Read also: Carlos Alcaraz Biography, Wiki, Age, Height, Weight, Girlfriend, Wife, Family, Net worth, Current Affairs, 2 Grand Slams
Next up, it's Taylor Fritz. Hold on to your tennis hats, folks!
Up Next: Taylor Fritz
Djokovic's next challenger is none other than Taylor Fritz, the 25-year-old from California who's been slicing through his opponents like a hot knife through butter. Fritz is the only player in the men's bracket who hasn't dropped a set yet. Djokovic acknowledged Fritz's improvement over the years and said, "Obviously the matches are only going to get tougher from now onwards. I'm ready." We can't wait for the showdown!
Djokovic vs. Fritz: A Familiar Tale
This won't be the first time Djokovic and Fritz meet on the court. In fact, Djokovic is 7-0 against Fritz. It's like Djokovic has a secret guidebook to beating him. Alongside Fritz, a couple of other American men have made it to the quarterfinals, creating some serious buzz. It's the first time since 2005 when Andre Agassi, James Blake, and Robby Ginepri were rocking the tennis scene.
The next match of Djokovic will be against Fritz for the semifinals.
Author Profile

I am a computer science trainer, motivator, blogger, and sports enthusiast. Apart from academic activities, I'm a very passionate reader and writer on various subjects like technology, Sports, and finance.